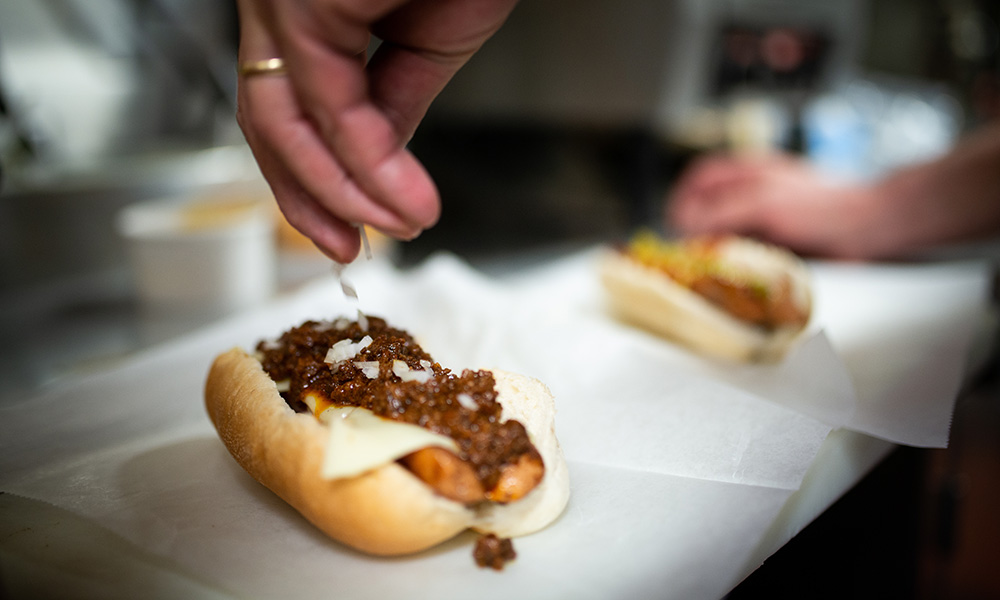 Hot Dogs
Made with the freshest cuts of meat and all natural spices, and smoked with real hickory wood provides our hot dogs with a distinctive taste that generations of customers have grown to love.
---
Grill Items
Our selection of speciality grill items taste best when cooked on the grill and are made with the finest ingredients and the same attention to quality as what you've come to expect from Hummel.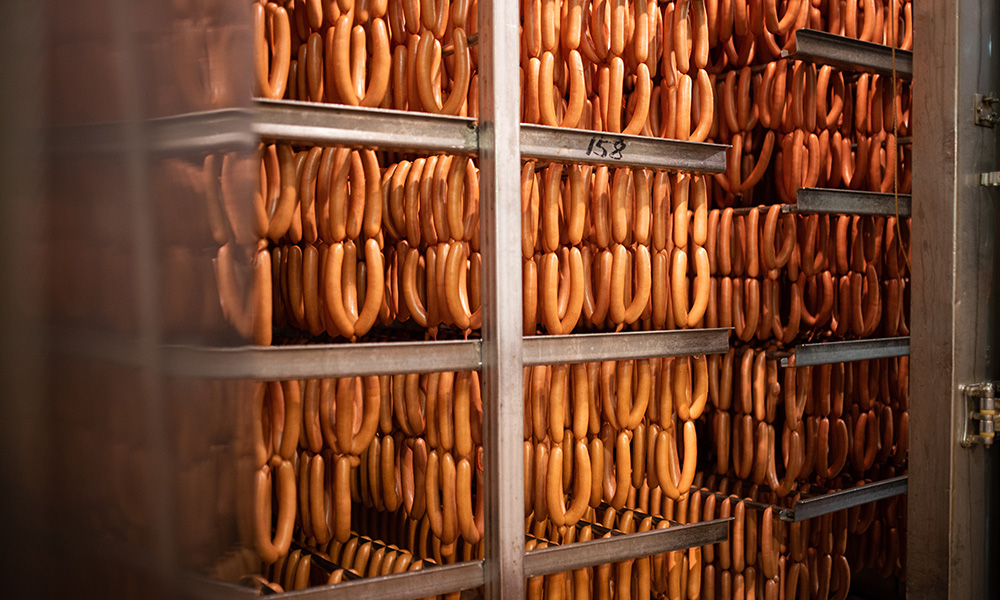 ---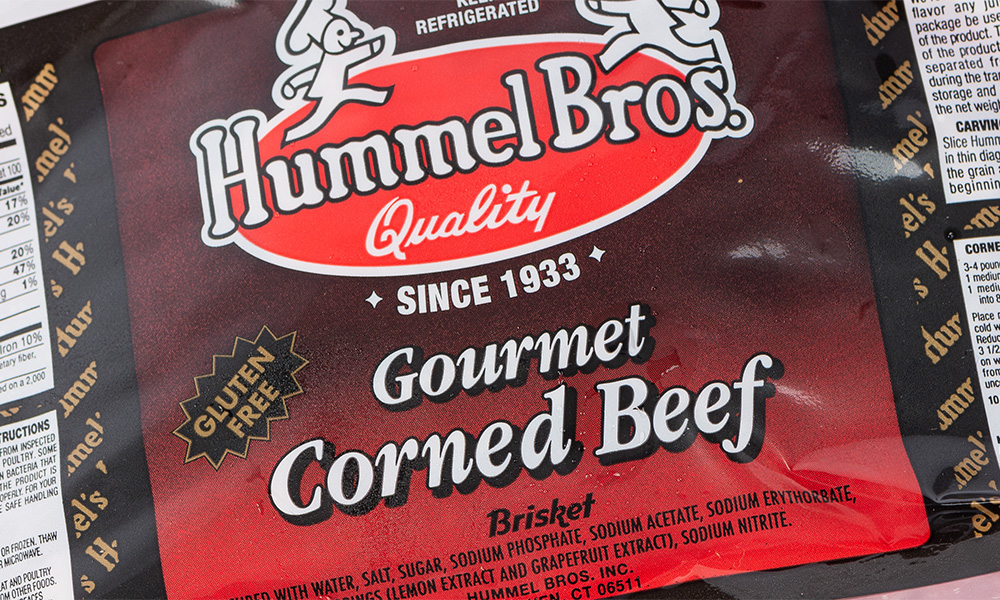 Corned Beef
Each brisket is hand trimmed by our professional staff, gluten-free, and never water-added which gives our corned beef great flavor and less shrinking.
---
Ham
Our variety of ham products follow our tradition of quality first. Each ham is hand trimmed by our professional staff. Since a quality ham can never be rushed, we use a slow smoking process with real hickory wood which gives our hams an old fashioned flavor.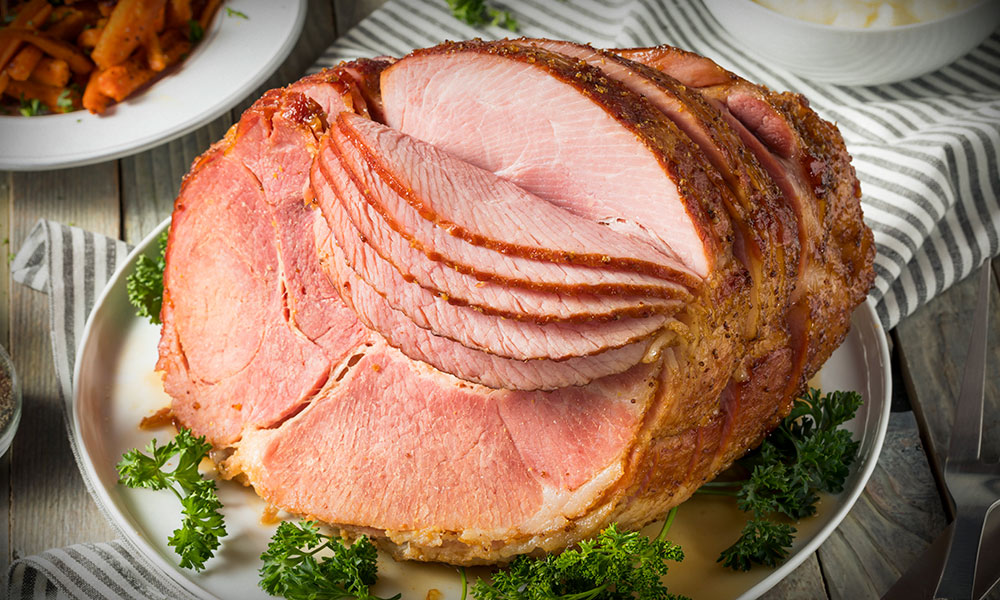 ---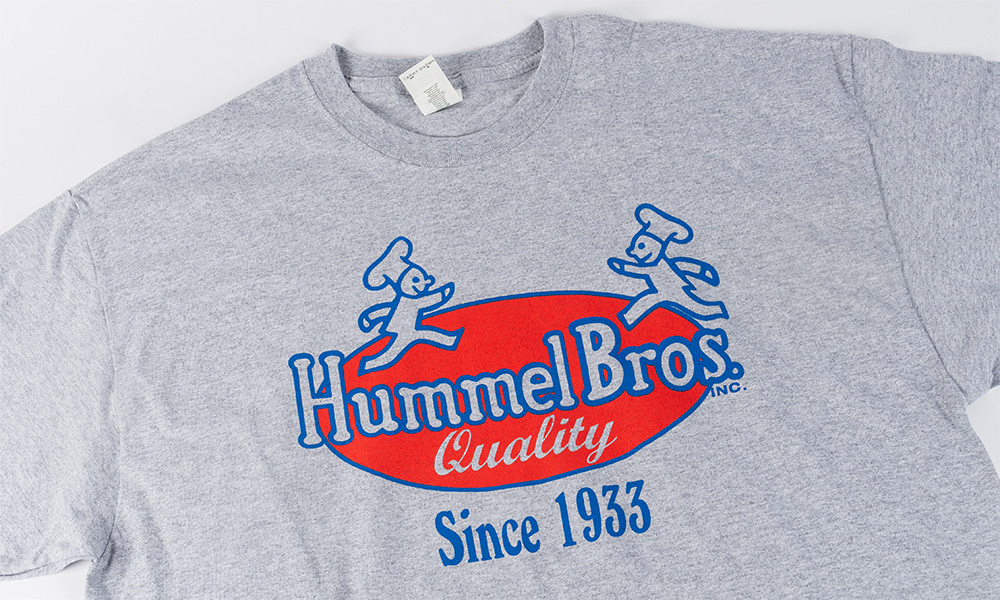 Clothing
Show your support of the hot dog brand you grew up on with a selection of Hummel Bros. t-shirts, golf shirts and caps.
---
Other Products That We Carry
Bologna
Cooked Salami
Kielbassa
Liverwurst
Pastrami
Corned Beef Round
Corned Beef
Over Roasted Roast Beef
Over brown Turkey breast
Smoked Turkey Breast
Hummel Hams
Prosciuttini
Daisy Ham
Boneless Carving Ham
Spiral Sliced Ham
Cappicola
Ham Steaks
Bone In Shoulder 1/2
Frankfurts NC
Red Hots 1lb
Red Hots 3lb
Cocktails
Kielbassa
Knockwurst
Bratwurst
Hamburger Patties